PATERNITY SHOCKER? Shawty Lo's Ex-Girlfriend Jai Jai Is PREGNANT!
Underground ATL rapper Jai Jai (who's also the ex-girlfriend of Shawty Lo) is pregnant. And guess who's "allegedly" the father? Find out the obvious inside.....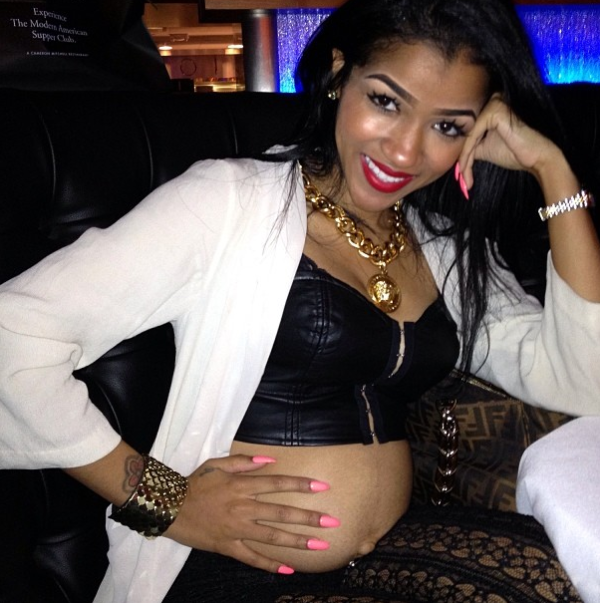 ATL rapper Jai Jai (the ex-girlfriend of rapper Shawty-Lo) posted a pic of her baby bump on Instagram recently and it got the streets talking.
With many folks up in arms about Shawty Lo's upcoming reality tv special "All My Babies' Mamas," many were wondering if Jai Jai could potentially be added to the list of Shawty's baby mamas.
While Jai Jai isn't listed as a cast member and wasn't featured in the trailer, a source told TheYBF.com that Shawty-Lo is the unborn child's father (but of course we won't know for sure until Maury Povich gets involved or Oxygen's reality tv cameras start rolling).
And by the way, it's not confirmed whether Shawty and Jai Jai are back together again either.
Jones is a Hip Hop Radio Personality who grew up in New York and began DJing as a teenager. He moved to the south to attend Fisk University in Nashville, TN, where he became popular as a DJ on and off campus.Jones began interning at 101.1 The BEAT, and eventually landed a dream job as an On-Air Personality and Mixshow DJ. Jones often describes himself as being a Fan 1st and a DJ 2nd. When interviewing celebrities, this humble quality let's him drop the ego and connect.His personality is relatable and approachable. One of his best talents is how naturally he commands attention on the microphone and on camera. Along with radio, Jones is a pro at Hosting & DJing Clubs, Concerts, Special Events, and Mixtapes. In his spare time he's loves producing music and recording with upcoming artists. Jones truly lives a Hip Hop Lifestyle.