Diplo Teases Beyonce & Major Lazer Collab Using One Suspect Emoji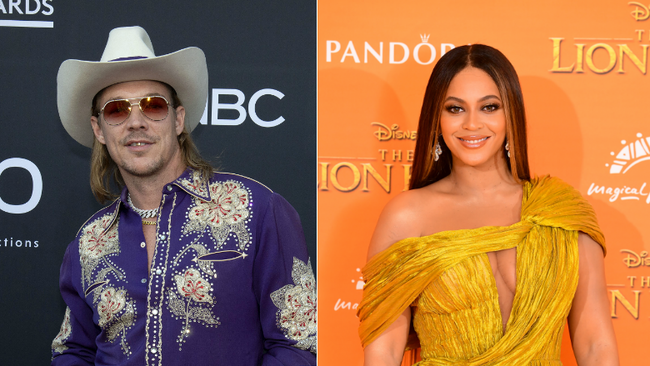 Diplo certainly knows when and when not to talk about new music from pop titans. That said, it seems as if Beyoncé might have given him permission to tease a collaboration between her and his Major Lazer collective.
On Wednesday (July 17), Diplo took to Twitter to tease the potential team-up to his 2.63 million followers. "I've heard rumors of a Beyonce & Major Lazer collab," the 40-year-old wrote alongside a lion emoji. It's almost too coincidental that the tweet arrived shortly before the Friday release of the Disney blockbuster film, so maybe we're set to receive a ML makeover of her new track, "Spirit," from the film. Diplo previously worked on Bey's "Run the World (Girls)," which sampled Major Lazer's breakout hit, "Pon de Floor," and produced "Hold Up" and "All Night off Lemonade.
While Beyoncé usually remains press-shy, the pop titan did sit down for an interview with ABC News this week to talk about her latest track, which appears on the motion picture soundtrack, as well as The Lion King: The Gift, her own curated companion LP for the film. "I wanted to make sure we found the best talent from Africa, and not just use some of the sounds and did my interpretation of it. I wanted it to be authentic to what is beautiful about the music in Africa," the 37-year-old singer told ABC News in an interview this week.
"A lot of the drums, the chants... all of these incredible new sounds mixed with some of the producers from America," she added. "We've kind of created our own genre and I feel like the soundtrack becomes visual in your mind, it's a soundscape. It's more than just the music because each song tells the story of the film."