Rihanna will be hosting 2018 MET GALA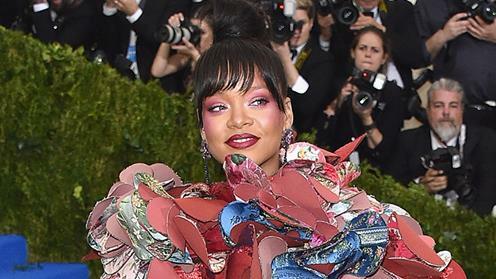 It's no surprise to me that Rihanna has landed a hosting spot for the 2018 Met Gala. She's attended 7, starting with her first appearance in 2007 and slays the red carpet every time. Vogue has announced that she will be hosting along side Dontella Versace and Amal Clooney (George Clooney's wife).
Next year's theme is "Heavenly Bodies: Fashion and the Catholic Imagination." Am I the only one who's already READY to see how she slays that carpet??

Mani Millss
Mani Millss with 1011 The Beat